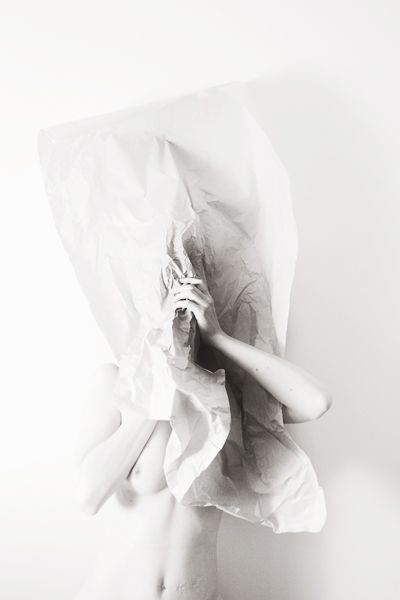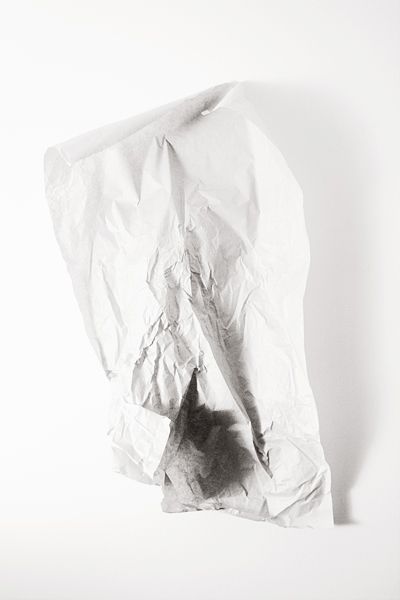 Valkoinen muotokuva, osa 1 ja 2 / White portrait, part 1 and 2
Hannu Karjalaisen
vetämällä liikkuvan kuvan kurssilla saatiin ekan pienen videoharjoituksen aiheeksi muotokuva. Teippasin paperin ylälaidasta muutamalla teipillä seinään, laitoin kameran päälle, hivuttauduin paperin taakse ja aloin painella paperia sormilla kasvojeni muotojen mukaan. Kiinnosti tietää millaisen omakuvan voisin tällä tavoin luoda, ja myöskin miltä itse tekoprosessi näyttäisi videoituna.
Videon sijaan esittelen nyt kuitenkin vain kaksi tekemisen ohessa syntynyttä valokuvaa, sillä videomateriaalista jäi uupumaan liikaa asioita: tarkennus ei meinannut osua kohdilleen ja valoa oli liian vähän (vaikka sitä ei valokuvista huomaakaan). Lisäksi jäin kaipaamaan lähikuvia, sekä vaihtuvia kuvakulmia. Ongelma oli siinä, että menin keksimään koko kuvausidean vasta yhdentoista aikaan illalla, joten ei ollut muuta vaihtoehtoa kuin hoitaa sekä kuvaajan, että mallin roolit itse. Valokuvia tehdessä se vielä sujuu suht helposti, mutta videon kanssa huomasin homman olevan aivan mahdotonta. Siksi siis still-kuvia.
/
In a video making course we got a small assignment called "Portrait".

So I taped a large sheet of paper on the wall, pressed rec, moved behind the paper and started to press the paper with fingers on my face. I wanted to see what kind of portrait I could create that way, and also how the making process itself would look like on a video. However, the video clips didn't really turn out the way I would have wanted, so instead of a video I'll just show you two stills that I took during the process.