Oon nyt ollu melkein kuukauden Berliinissä, enkä haluaisi lähteä täältä yhtään mihinkään. Tää kaupunki on mulle niin inspiroiva, että täällä kävellessä, kuvatessa, ollessa tunnen vähän väliä pakahtuvani kun on vain niin paljon kaikkea. Kerroksia, ihmisiä, kasvoja. Tuntuu, että täällä oon taas päässyt kiinni omaan ilmaisuuni ja valokuvien pariin. Tajuan mitä teen ja myös luotan siihen, vaikka itse kuvien syntyprosessi on yhtä spontaani kuin aina ennenkin. En osaa suunnitella kuvia tai kuvauksia. Se ei vain oo mun juttu, ja oon vihdoin vähitellen alkanut myös hyväksymään sen. Mulla kuvat lähtee valosta, leikistä, havainnosta ja uteliaisuudesta. Sitten jos jotain on tapahtuakseen, loksahtaakseen kohdilleen, niin se tapahtuu... Jos valo, hetki ja mieliala on oikea.
Suurimman osan täällä otetuista valokuvista käsittelen ja julkaisen varmasti vasta kun oon takaisin Helsingissä, mutta näiden neljän kuvan kohdalla en voinut jäädä odottamaan. Nämä oli pakko tehdä valmiiksi nyt, sillä näissä kiteytyy se mikä tuntuu mulle tällä hetkellä omalta ja mitä kohti haluan edelleen jatkaa: yksinkertaisuus, herkkyys, kauneus ja voima.
/
I have been almost a month in Berlin and I would definitely love to just stay here. I find this city so inspiring, that I'm almost bursting because of all things, places and people. Berlin has so much. So many layers and faces. Also I feel that being here has made me more confident about my own photos and photography. I know what I'm doing, though I'm still working spontaneously and I can't really plan any photo or shoot that I do. That's not my thing and I have finally gradually started to accept that. Light, curiosity, play and observation are my starting points. And then, if something is supposed to be happen then it happens... if the moment, light and mood are right.
I'm sure that I'm gonna edit and publish most of the photos only when I'm back in Helsinki, but with these four photos I felt that I can't wait. I just can't, because these certainly have that something that I've been looking for and what I wanna continue with: simplicity, sensitivity, beauty and strength.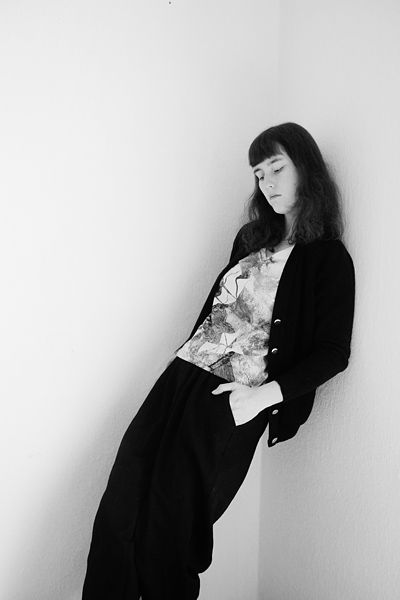 Self-portrait I, Berlin (Homage to Patti Smith), 2012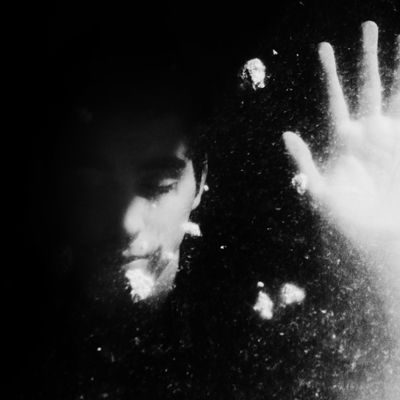 Tämä on yksi niistä kuvista jonka otin Leanin kanssa. Lean on
nuori, mutta hyvin lahjakas laulaja/lauluntekijä ja hänen
kauniita biisejään voi kuunnella
täältä
!
/
This is one of the photos I took with Lean - he is a young but very
talented singer/songwriter. You can listen to his beautiful songs here!
Self-portrait II, Berlin (Homage to Patti Smith), 2012
PS. Kuvissa näkyvä ihanan upea käsin painettu t-paita on Nikolaj Cyonin käsialaa!
PS. The hand printed t-shirt was made by Nikolaj Cyon, and I'm totally loving it!