Julkaisen nyt hieman poikkeuksellisesti vanhoja kuvia uudemman kerran, sillä tajusin että oon näyttänyt näistä kuvista täällä blogissa ainoastaan pienen esikatseluversion, eikä se oikeasti ole tarpeeksi. Tai muuten ehkä olisi, mutta tämä kuvasarja on hyvin omakohtainen ja siksi edelleenkin mulle tärkeä. Kyseessä on siis kouluprojekti, jonka kuvasin 2010 syksyn ja 2011 kevään välisenä aikana. Nimekseen lopullinen kuvasarja sai Elämän jälkiä, ja halusin kuvillani näyttää sellaista joka usein pyritään piilottamaan. Sellaista joka nähdään virheinä. Voisin tietysti viitata näillä sanoilla moneenkin asiaan, mutta puhun nyt arvista.
Here's a series of photos that I did as a school project between fall 2010 and spring 2011. The reason why I'm re-publishing and writing about this now is that I never really remembered to show the photos here in a proper size. In 2011 I only published a small preview, which I think isn't enough as this was and still is an important project for me. The series is called Traces of life and it's about revealing something that's usually hidden. Something that we see as flaws. With these words I could of course refer to many many things, but now I'm talking about scars.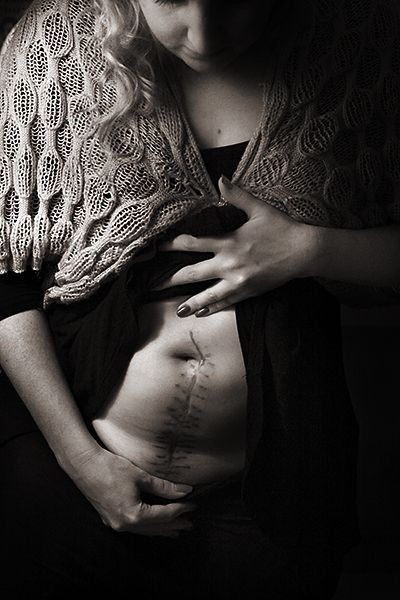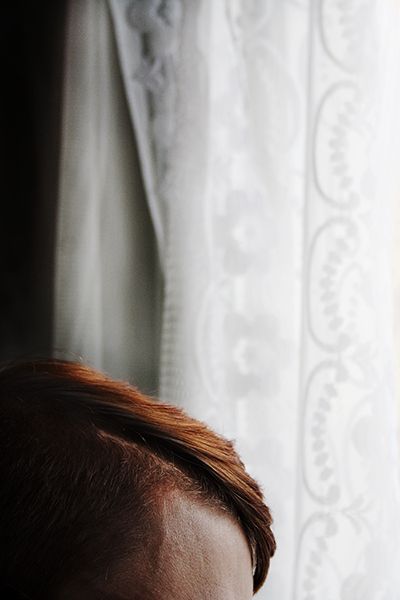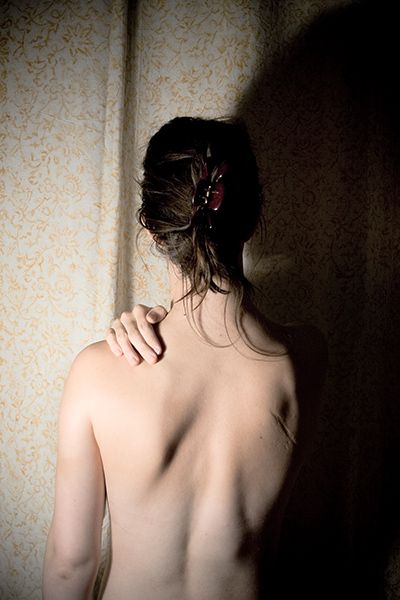 Koko valokuvasarja lähti oikeastaan omakuvista, koska multa itseltä löytyy aika paljon arpia ja oon aina kokenut vaikeaksi hyväksyä niitä. Erityisesti kun olin nuorempi, niin käytin paljon poolopaitoja jotta saisin peitettyä pystysuuntaisen arven, joka mulla on rintalastan kohdalla. Olin silloin hyvin epävarma itsestäni ja omasta kehostani, joten en halunnut herättää huomiota ja onnistuakseni siinä pukeuduin hyvin poikamaisiin vaatteisiin. Etenkään en halunnu, että mut nähtäisiin tyttönä. Se olis ollu jotain liian pelottavaa. Ajattelin, että jos näyttäisin sopivasti pojalta tai poikatytöltä, niin kukaan ei tulisi arvostelemaan mua ja mun ulkonäköä. Se oli tavallaan itsepuollustusta.
The whole thing began from self-portraits as I have quite many scars myself and I've always felt it difficult to accept them. Especially in my early teenage years I wore a lot of turtleneck shirts to cover a vertical scar that I have above breastbone. Back then I was very insecure about myself and my body, so I didn't want to draw any attention. To achieve that I wore very boyish clothes. I didn't want to be seen as a girl, as that was something too scary. I felt that if I would look like a boy, nobody would judge me and the way I look. It was kind of self-defense.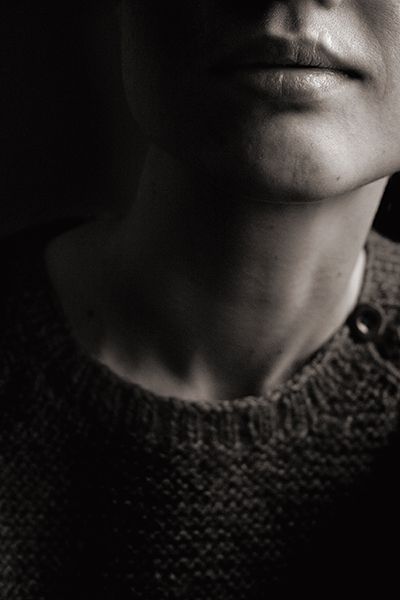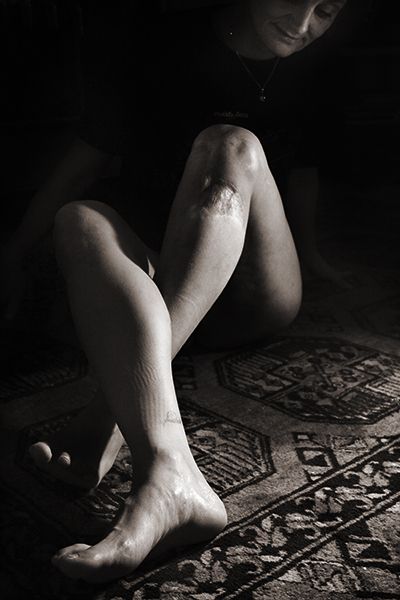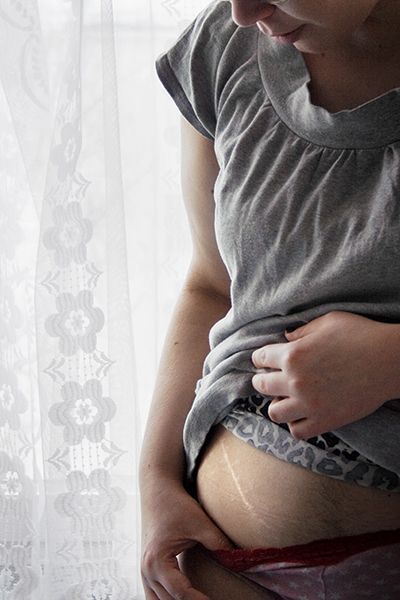 Kun sitten 2010 vuoden syksyllä otin ensimmäiset kuvat toisista ihmisistä tätä sarjaa varten, niin tunsin oloni edelleen kiusalliseksi. Kyse ei ollut niinkään itse arvista, vaan niistä puhumisesta. Ennen sitä kukaan ei ollut kysellyt paljoa, joten kuvaukset nostattivat tunteita pintaan. Tyhjän ja valkoisen studiotilan sijaan kuvasin jokaisen henkilön hänen omassa kodissaan, sillä ajattelin, että se toisi kuviin enemmän intiimiyttä ja tekisi myöskin kuvaustilanteesta niin rennon kuin mahdollista. Kevääseen 2011 mennessä olin kuvannut itseni lisäksi yhdeksän ihmistä. Tästä blogimerkinnästä jätin nyt kuitenkin kaksi kuvaa pois, sillä mun mielestä sarja on näin paljon tiiviimpi ja yhtenäisempi.
In 2010 when I took the first portraits of other people for this series I still felt awkward about my own scars. Not so much about the scars itself, but to talk about them. Before that no one had asked much. Instead of a plain white studio space I wanted to photograph each person in his or hers home. I thought that it would bring more intimacy to the photos and also make the shooting situation as relaxed as possible. By spring 2011 I had photographed nine people besides of myself. However, for this blog post I left out two photos, as I think the series is more coherent this way.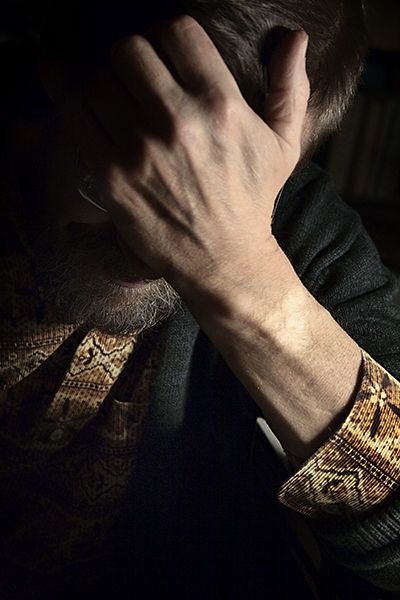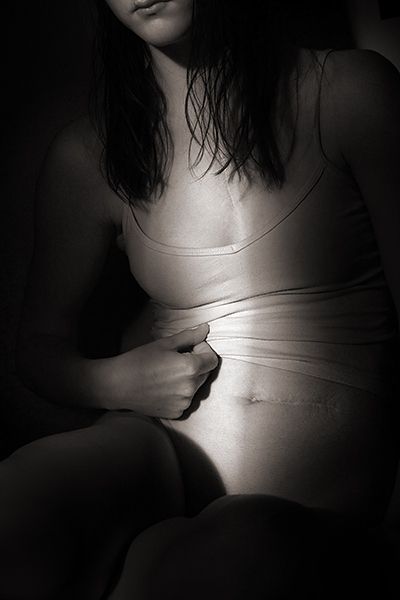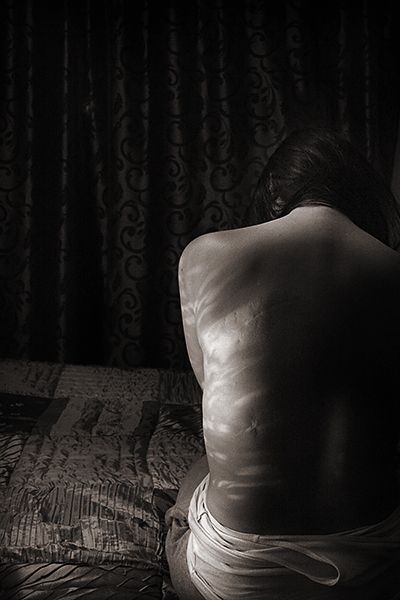 Siitä en tiedä tuleeko tämä sarja vielä joskus jatkumaan vai ei, mutta sen myönnän, että aihe houkuttaa mua edelleen hyvin paljon.
I have no idea, if I'm gonna continue this series and project some day or not, but I admit that I'm still very strongly fascinated by the theme.