Okei, pakko mun on se sanoa (tosin sanon näin joka reissulla) - Berliini on todella hyvä paikka olla. Jälleen kerran toivoisin, että voisin jäädä tänne. Täällä on niin paljon - ihmisiä, kasvoja, puistoja, sisäpihoja, katuja, kauppoja, kahviloita, kirjoja, nimiä ja sattumia. Kaksi parasta asiaa: spontaanit kuvaukset ihmisten kanssa ja yksin vaelteleminen kamera kaulassa.
Päätin eilen (vaikka yleensä inhoankin "valokuva päivässä" -tyyppisiä juttuja), että yritän saada vähintään yhden hyvän kuvan joka päivä kun oon täällä. Inspiraatio löytyy vain tekemällä ja jos ei edes yritä tehdä, niin todennäköisesti mitään ei myöskään tapahdu. Olennaisinta on yrittää, mennä ja tehdä - ja seurata omaa vaistoa. Tähän mennessä oon löytäny monet mielenkiintoisimmista paikoista sattuman ja/tai vaiston kautta. Tarkoitan kävelemällä suuntaan joka tuntuu hyvältä, seuraamalla kaunista koiraa, vesitornin muotoa ja puiden lomasta pilkistävää patsasta. Tää on osoittautunu jo sen verran hyväksi metodiksi, että taidan jatkaa samaan malliin.
/
Okay, must say it (though I say it every time when I'm here) - Berlin is such a good place to be. Once again, I wish I could just stay here. This city has so much - people, faces, parks, courtyards, streets, shops, cafés, books, names, coincidences. Two best things: spontaneous photo shoots with people and wandering around alone with my camera.
Yesterday I decided (although I usually hate this kind of "photo per day" things) that I'll try to get at least one good photo per day while I'm here. Inspiration is the result of an effort you make and if one doesn't really make an effort, most likely nothing happens. The key is to try, go and do - and follow your own instinct. So far I've found some of the most interesting places by accident and/or instinct. I mean by walking the direction that feels good, by following a beautiful dog, a shape of a water tower and a statue peeking between the trees. It's a good method, so I think I'll stick with it.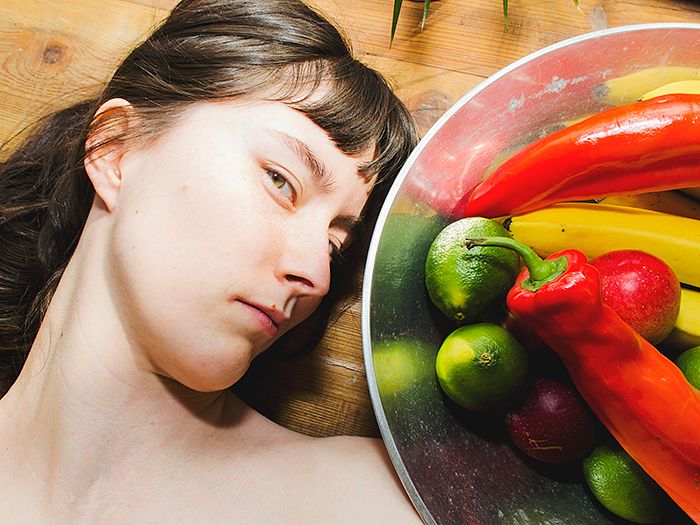 Omakuva hedelmäasetelman kanssa / Self-portrait with a fruit still life, 2013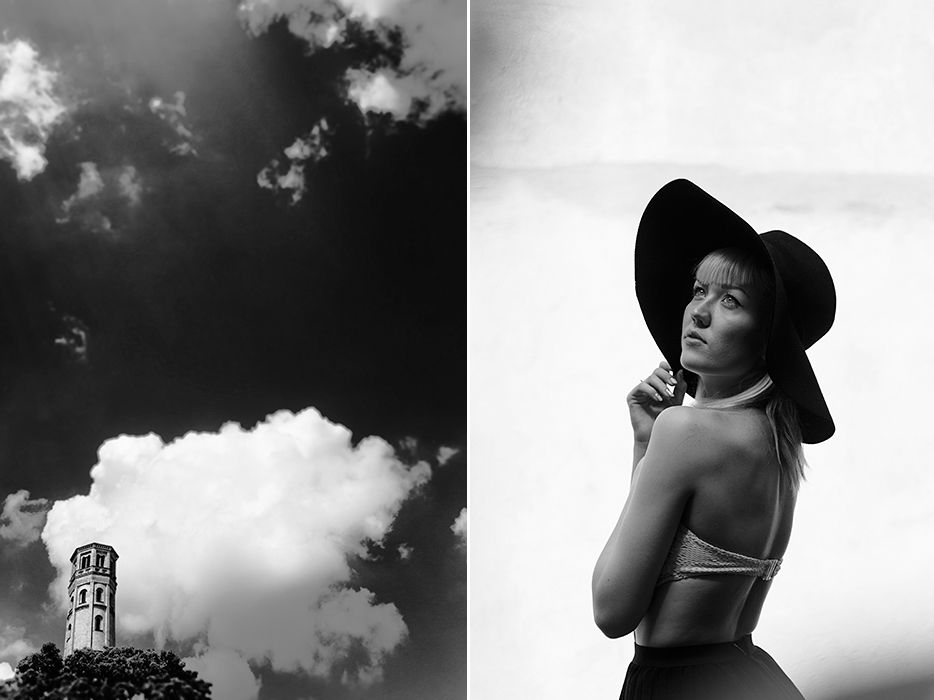 Torni puiden yläpuolella / Tower above the trees, 2013
Katse taivaalle / A look to the sky, 2013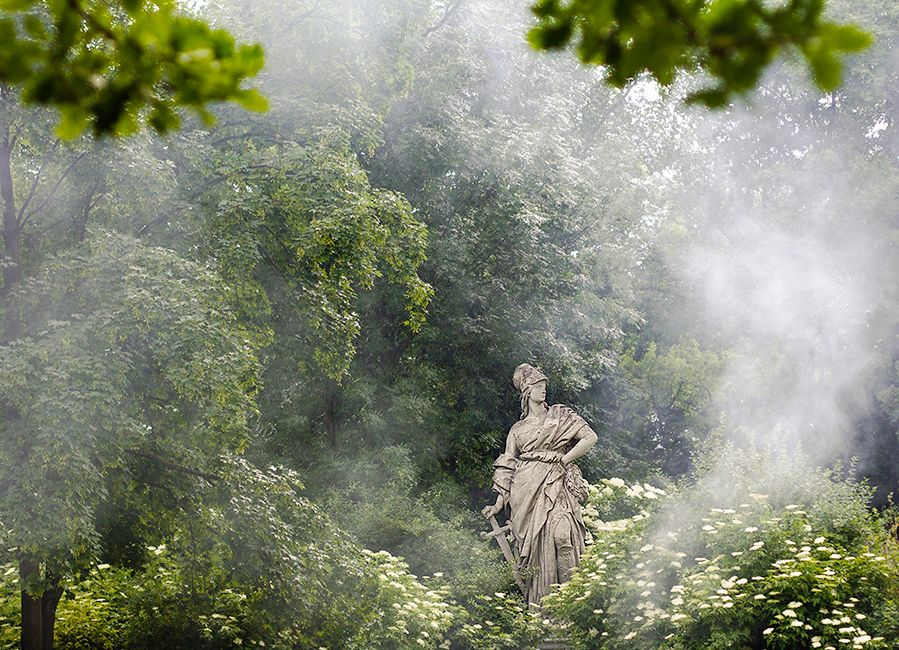 Patsas savun keskellä / A statue in the middle of smoke, 2013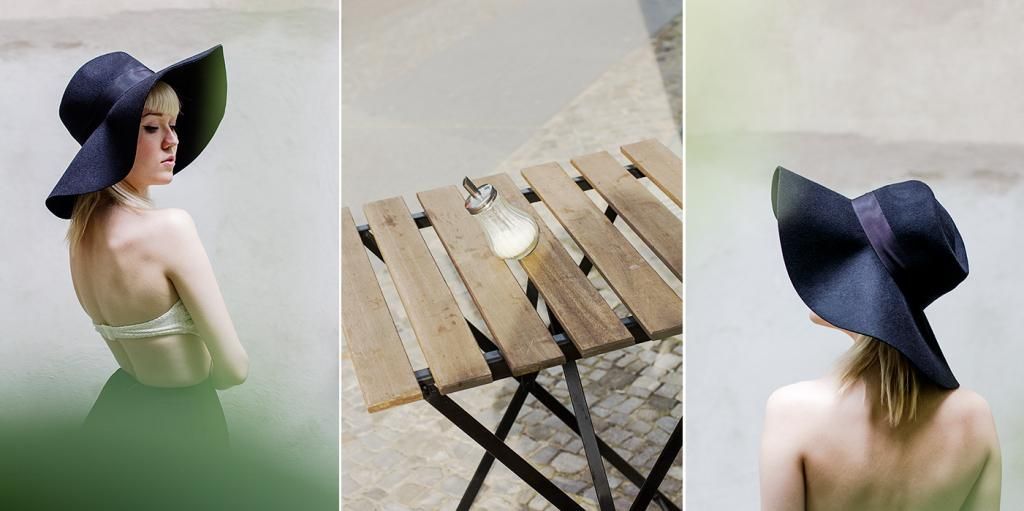 Sokerisirotin / Sugar shaker, 2013
Hatun alla / Under the hat, 2013
Vuoristokylä (maalaus) / Mountain village (painting), 2013
Lean hymyilee / Lean smiling, 2013
Hedelmäasetelma / A fruit still life, 2013
Joutsenet (yksityiskohta maalauksesta) / Swans (detail from a painting), 2013