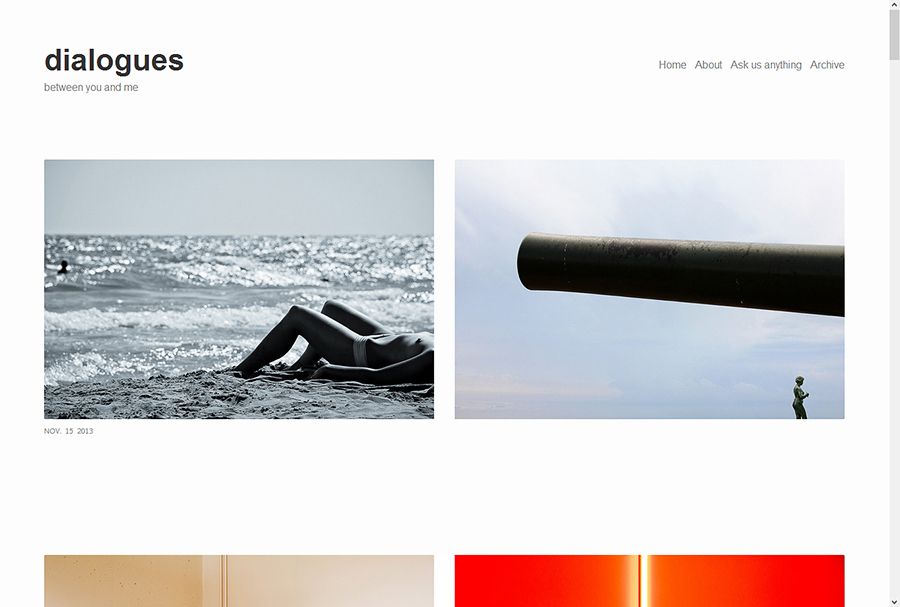 Okei, musta tuntuu etten osaa enää olla hiljaa tästä uudesta projektista, jonka parissa ollaan puuhailtu viimeiset pari viikkoa, joten luulen et on aika esitellä mistä on kyse. Projektin nimi on
Dialogues
ja se on siis alati kasvava kuvaparien kautta toteutettu visuaalinen keskustelu mun ja mun ystävän
Andre
n välillä. Saa nähdä miten tää prokkis etenee, mutta oon tosi innoissani!
/
Okay, I feel like I can't be silent anymore about this new project we've been working on, so it's time to reveal what it's all about. The project is called Dialogues and it's an ongoing visual conversation between me and my friend

Andre

! We'll see how it develops, but I'm really excited!!